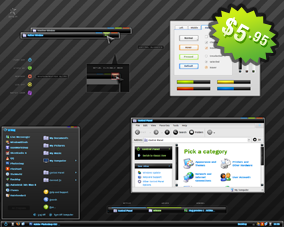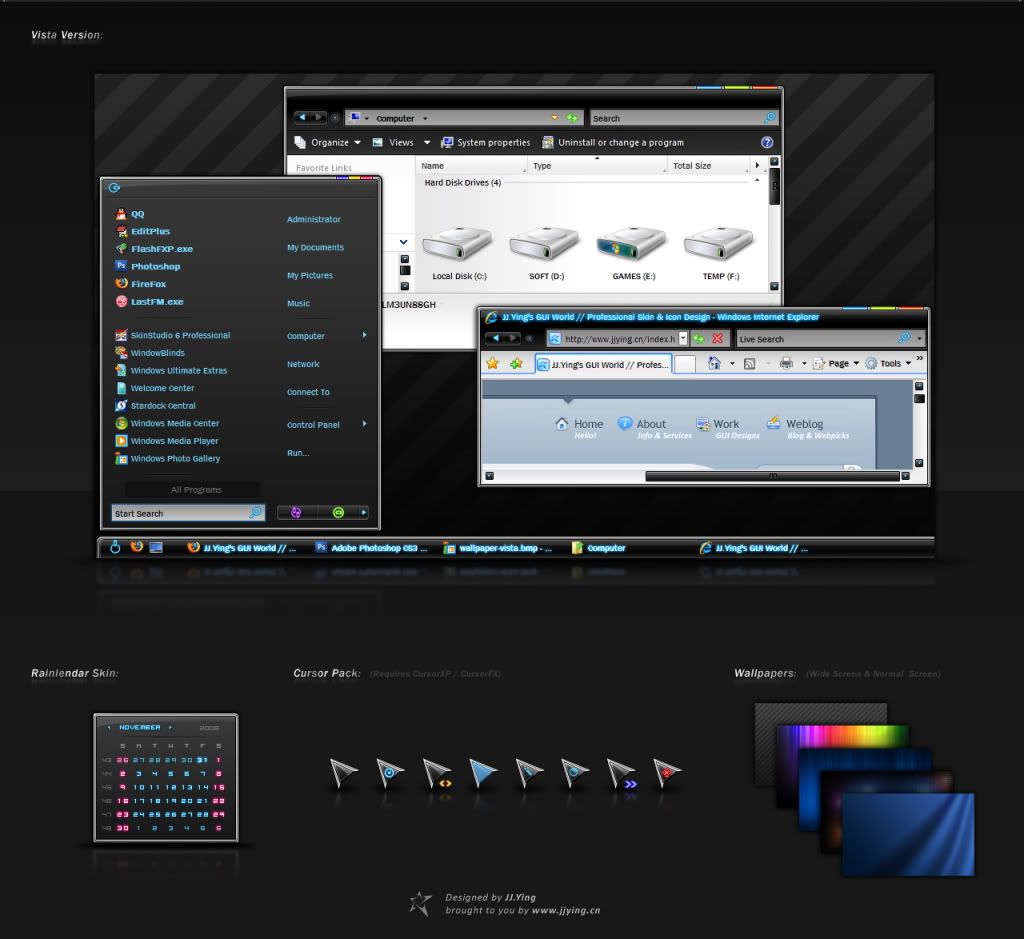 Features:



* Wallpaper Pack (5 wallpapers including Wide and Normal Screen versions)
* Full Animated Cursor Pack (Requires CusorXP or CursorFX.
* WindowBlinds Theme (3 sub-styles: XP, Vista and Compact Start Panel)
* Rainlendar Skin

Installation:

* Download and install WindowBlinds 6 or higher version
* Double click the skin file (Zing.wba) to install
* Apply the skin thru WindowBlinds config panel or just click on the bubble after the skin is successfully installed in your system
* If you prefer Compact Start Panel, you can change the sub-style in WindowBlinds Configuration window
* After you install the wba, a zip file called"Zing_Suite.zip" will be automatically put under "C:\Documents and Settings\All Users\Documents\Stardock\WindowBlinds\Zing\". (for Vista, it's "C:\Users\Public\Documents\Stardock\WindowBlinds\Zing\"
Extra skins, Cursors and Wallpapers are all in this zip file

*This is the first time i am uploading a torrent in my life...
please comment if you like it.

Enjoy
Click Below image to Download